The Round of Florists Iberflora it has been consolidated as an emblematic space in which the professionals and companies from the world of floral art show their creations, products and services.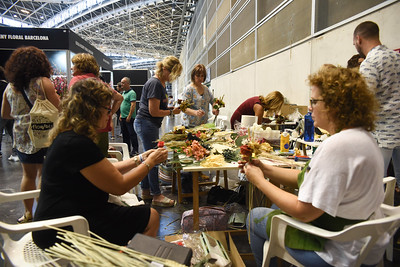 A space to share and enjoy, in which schools, guilds and associations share all their art, that delights the visitor of the contest.
This time, and in an edition as special as the 50 anniversary of the contest, there are many activities that will take over the stage of the Ronda de Floristas. A year in which Iberflora is committed to the future of the profession, a future that passes clearly for vocational training.
Thereby, Iberflora will host this year the regional contest of the Florist Skills, a competition of 3 days of duration and that will have 6 contestants. After the competition, the awards ceremony will be held, during the afternoon of 7 October.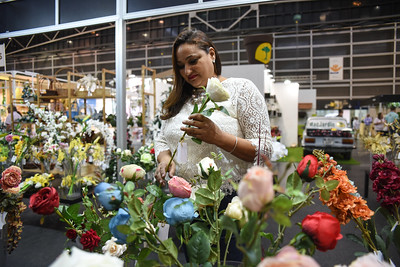 But in addition to enjoying the excitement of the competition, the stage of the Round of Florists will have an incessant activity, and is that all the schools and associations present will have space on stage for workshops, demonstrations, talks, etc.. a series of activities that will be public and freely accessible.
The Group of the Art of the Flower and its People, already constituted in Professional Association, will be present one more year in Iberflora and will have a great presence in the Round of Florists, for which they have prepared various activities in various formats such as fashion shows or contests.
The association will also have courses and private workshops on the making of floral dresses, floral accessories and tattoos.
Moreover, the Iberflora team is working to surprise the visitor on the occasion of the 50 anniversary of the contest, with a lot of floral art and a great illusion. No doubt, a year, the Round of Florists has been stomping.
We are waiting for you at Iberflora, from 5 rd to 7 th October in Feria Valencia.