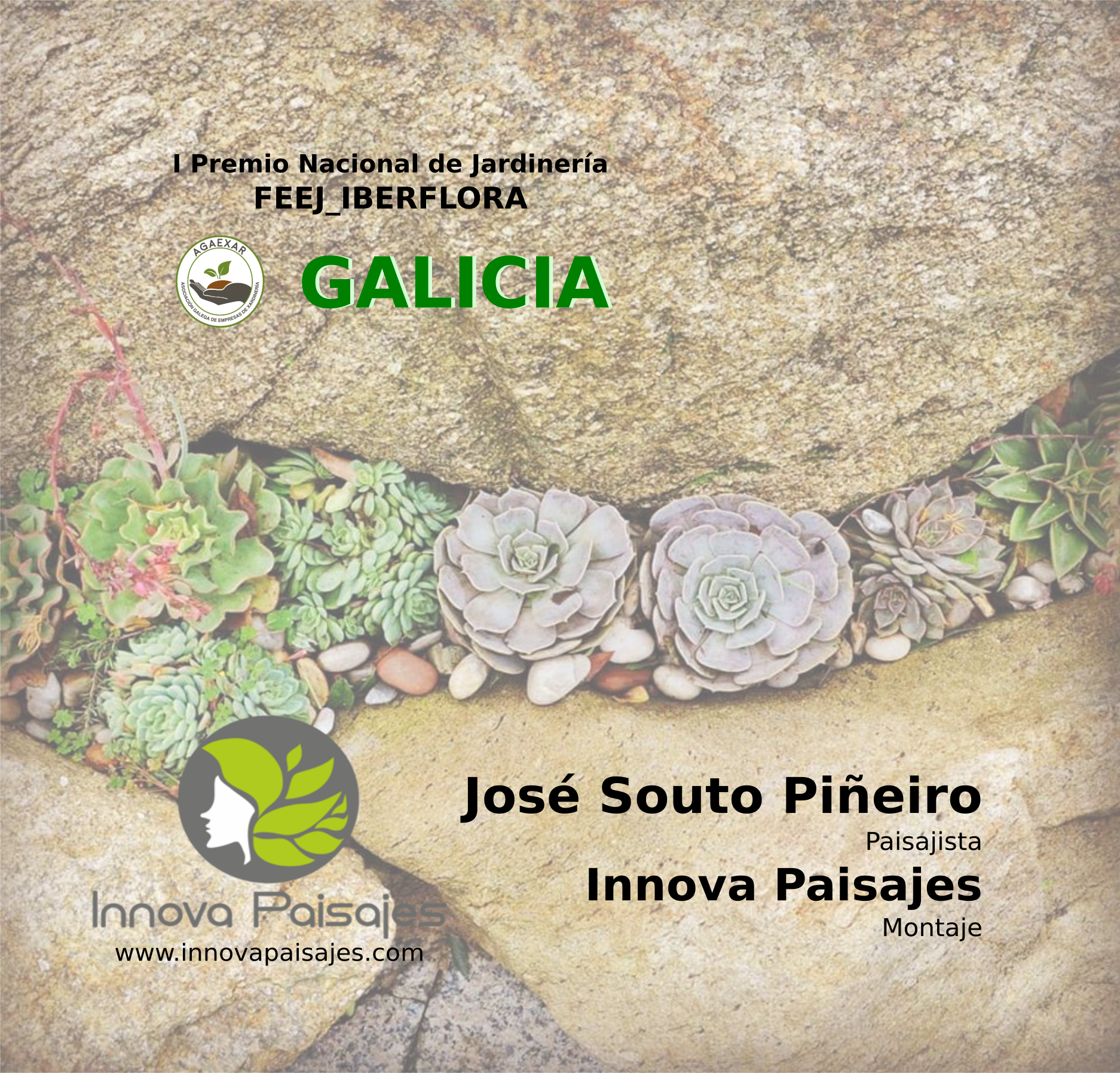 José Souto e Innova Paisajes S.L. take Galicia to Iberflora 2019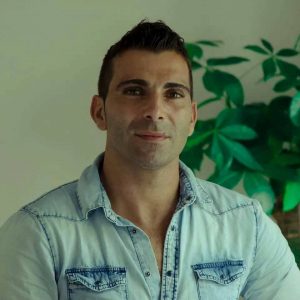 Landscaper Jose Souto, by Innova Landscapes, representative of Galicia and AGAEXAR at the First National Gardening Award Cock–IBERFLORA
José Souto Piñeiro (Marín, Pontevedra) is a landscaper and creator of open spaces, carefully naturalized outdoor stays based on know-how and respect. Customer respect, to your desires and needs, to your well-being, Before, during and after the completion of the work, because the gardens are designed taking into account in advance that their execution causes a minimum of inconvenience and that future maintenance is adapted to their resources and availability.
After, respect for the environment, of which studies every detail so that his creations enrich not only the daily life of people but also the surrounding landscape and the identity and uniqueness of each place.
From these two elements, José Souto's talent and his deep knowledge of plant elements, plants, their "muses", they do the rest. Atención a los detalles, pulcritud en los acabados y prontitud en la ejecución completan las señas de identidad de este joven y experimentado profesional gallego al frente de Innova Paisajes S.L.
Contesta a nuestras preguntas José Souto.
¿Quiénes forman parte del equipo

?

El equipo está formado por Jose Souto como diseñador creativo de este proyecto, así como jefe de obra con el equipo de trabajadores de Innova Paisajes S.L. Y representando a Agaexar están Juan Antonio De Jesús (Gerente-Técnico) y Víctor Mario Pérez Vilar (presidente).
What motivations have to participate?
A nivel personal se trata de un reto y al mismo tiempo con el valor añadido de representar a Galicia y a la asociación Agaexar. It will be interesting to see the different constructive concepts depending on the community, let's say it's the romantic side of our profession. For my workers an experience that will be of very rewarding memory. From Agaexar, we believe that such initiatives promote the culture and dignification of garden culture among the population and among professionals in the sector. In these types of contests, the participation of renowned landscapers exposes new trends in the sector, that many professionals will certainly be able to take into account in their daily activity.
What difficulties does the creation of an ephemeral garden pose?
The assembly time, you have to go very fine, think fast and meet the times, tenerlo todo ok para la inauguración. Una vez ejecutado, que todo lo creado tenga cubiertas sus necesidades hídricas para que no se eche a perder, estamos trabajando con vida.
The selected topic, Health and garden,
señala un aspecto del jardín sobre el que nadie duda

: the garden,

especialmente en zonas urbanas

,

proporciona beneficios ecosistémicos imprescindibles para el bienestar y la salud comunitaria ¿Qué ideas surgieron cuando comenzaron a considerar el tema

?

¿Resultó inspirador

?

No quise irme al concepto plantas aromáticas ni medicinales y quise englobar más el tema, afrontar estos 64m2 con un circuito en el que el visitante cuando salga de él lleve sensaciones creadas por este trabajo paisajístico pensando en esos beneficios ecosistémicos imprescindibles para el bienestar y la salud comunitaria que hacéis referencia en la pregunta.
¿Hay algo en el proyecto que identifique a la región

,

alguna referencia a la cultura jardinera local

?

El diseño y la vegetación, mi musa, son parte de las imágenes que tengo en mi cabeza cuando paseo por las montañas y ríos gallegos.
Honors
2019:

Premio Xardín Galego

,

otorgado por AGAEXAR Y ACUBAM

,

reconociendo el mejor jardín construido en Galicia en el

2018.
2017:

Ganador del festival internacional de Jardins de Ponte de Lima

(Portugal)

con el proyecto diseñado y construido NOVATERRA

,

descubriendo un nuevo mundo

.
2016: Winner of the Allariz International Gardens Festival (Galicia) with the project designed and built TERRAFORMATION.
2011: Winner of the Allariz International Gardens Festival (Galicia) with the project designed and built A COR DA PASARELA
Other data:
Member of the Spanish Association of Landscapers No. 1342.
Member of the association of gardening companies of Galicia (AGAEXAR)


Team
Two renowned professionals dedicated not only to their business projects but also to AGAEXAR complete the Galician team, Xardinery's Galega Association of Enterprises, with the common commitment to dignify our profession.
VICTOR MARIO Perez VILAR (Vigo, Pontevedra) 4 president of the Galician Association of Companies of Xardinería and manager of the gardening company Píntega Xardíns, S.L. and JUAN ANTONIO DE JESÚS GONZELEZ (Ourense) Agricultural engineer, Máster en Jardinería y Paisaje y miembro de la Asociación Española de Paisajistas. Gerente-Técnico de la Asociación Galega de Empresas de Xardinería (AGAEXAR) y autónomo en Proyecta Paisaje.