Vanogalia, producer of plants from certified Walnut grafted to fruit for fruit trees nurseries supply, will be present in Iberflora presentando sus variedades destacadas de nogal.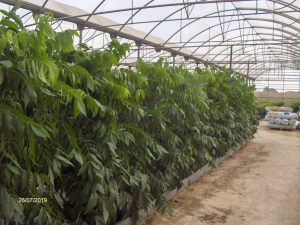 La empresa trabaja con distintas variedades con el objetivo de cubrir todas las zonas climatológicas en las que el nogal injertado para producción de nuez se convierte en una buena opción de inversión.
Los plantones se injertan principalmente sobre patrón regia y vlach, los cuales permiten ampliar las zonas de plantación adaptándose a los distintos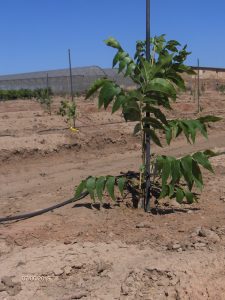 tipos de suelo.
Vanogalia presentará sus variedades Nogal Pecano Pawnee y Nogal Pecano Wichita, los cuales comercializan tanto en maceta como a raíz desnuda.
Se trata de árboles caducifolios que pueden llegar a los 30 metros de altura y producir más de 100 kg. de nuez por temporada. Moreover, y debido a su longevidad, pueden mantenerse productivos hasta después de los 100 years.
El crecimiento y buen desarrollo de estas variedades viene determinado por varios factores como la temperatura, la humedad, riegos, podas, etc.. El consumo de nuez que producen estos nogales se ha asociado a un mejor rendimiento cardiovascular debido a su alto contenido en ácidos grasos mono y poliinsaturados, los cuales destacan por bajar los niveles de colesterol y los triglicéridos en sangre.
No dejes de visitar su stand B16/C15 del Pabellón 1, Level 3 Feria Valencia, from 1 rd to 3 October, durante la celebración de Iberflora 2019.