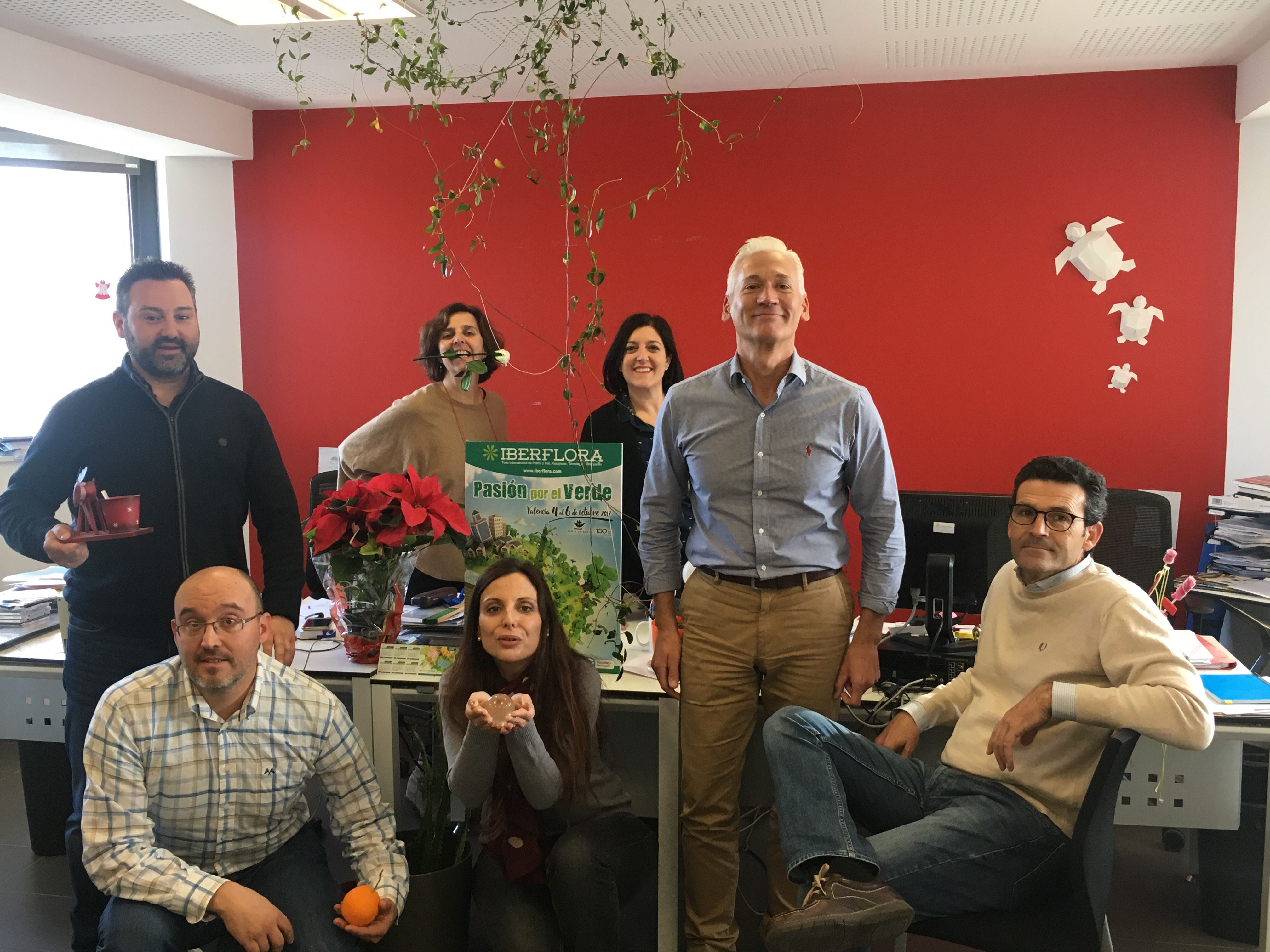 Iberflora team wishes you merry Christmas and a prosperous year 2018
This year 2017 It has been a fruitful year for the green industry, that it has improved its results and back numbers similar to the past from the beginning of the crisis.
En el equipo de Iberflora, in our permanent relationship with the companies in the sector, both nationally and internationally, hemos vivido de cerca esta recuperación y podemos afirmar que el sector verde vuelve a sonreír.
Esta es sin duda la mejor noticia que nos ha dejado el 2017, y el pasado mes de octubre pudimos vivir una edición de Iberflora en la que todos estos cambios se reflejaban, no solamente en la oferta de los expositores, sino también en el ánimo de los mismos, que nos comentaban que había sido un buen año para la planta ornamental, el bricojardín, la tecnología y toda la industria auxiliar que envuelve al sector.
Because, queremos reafirmar que desde Iberflora compartimos la alegría con vosotros, y afrontamos el 2018 con gran ilusión y motivación de que sigamos creciendo juntos y podamos vivir una 47ª edición de Iberflora por todo lo alto celebrando con todos vosotros el éxito del sector verde.
¡Os deseamos felices fiestas y un próspero año 2018!
El equipo de Iberflora