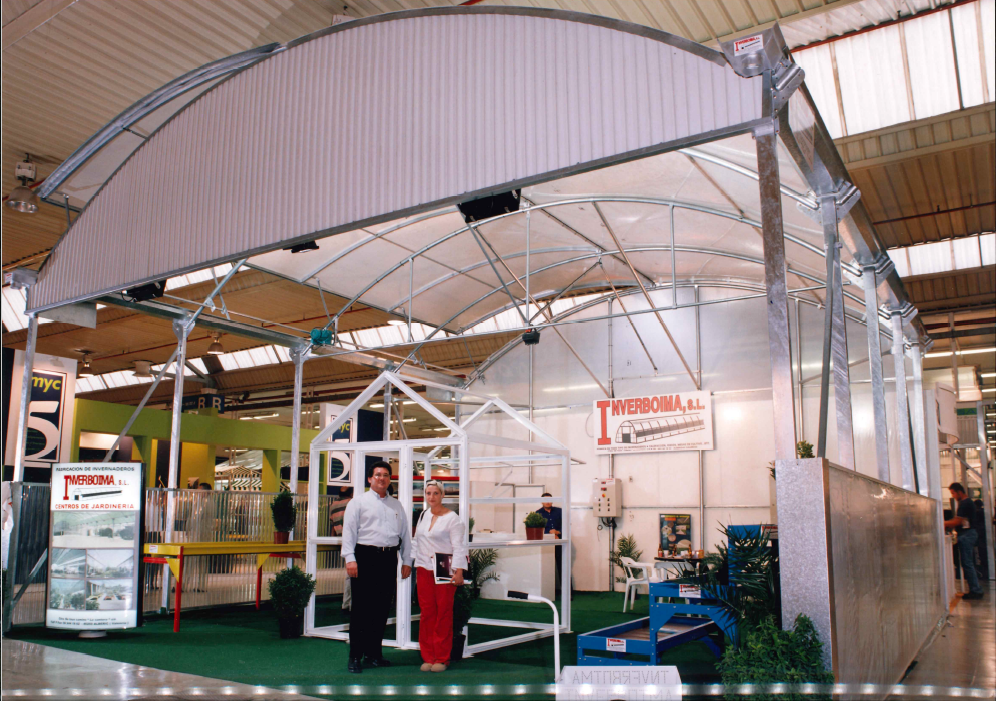 Inverboima meets 50 years and celebrates it at Iberflora
Inverboima It is the second generation of a family business, with 50 Years of Experience.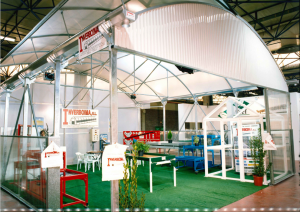 The company was created in 1967, its founder Vicente Boix Miquel emigrated to France as a youngster, and after several years working in agricultural tasks he returned to Spain, bringing some techniques of cultivation which saw there in the suitcase.
Growing under plastic was unknown in Spain at the time and even more so in Valencia.
Vicente built its first greenhouse for own use, but the installation drew the attention of neighbors and friends who began to sue the product to be able to prove themselves effective in crop.
At the beginning, the construction of greenhouses was almost 100% for agricultural use, but over time the use in gardening centres, agricultural stores, … spread and with this growing demand, the types of greenhouse were diversifying as well as accessories such as tables of crop, trucks…
Inverboima has evolved a lot in these 50 years and insurance that will continue to evolve other 50 as a minimum.
In Inverboima like to adapt to the demands of its customers, its greenhouses are made after assessing the needs of each installation, What makes them unique and differentiates each one of its products.
Some of its strengths are the tunnels and multitunnels, farming tables, Garden greenhouses, Chapel, modular, shade houses and watchmen, automatic air conditioners, accessories… and even specializing in garden centres, Equestrian centres and sports facilities.
This year, Inverboima wants to celebrate its anniversary in style with customers, so you have chosen Iberflora as the ideal place for this. Among the activities that have scheduled is a special to our customers reception during the first day of the fair, the 6 of October. During the fair will present further new products and innovations.
Also, In short, they will present a new web page, modern and adapted to new trends in Internet.
From Iberflora, congratulations to Inverboima, customers and friends of many years, in this year so special for them. As a curiosity, We leave the link to their first catalog, that today is a true museum piece.