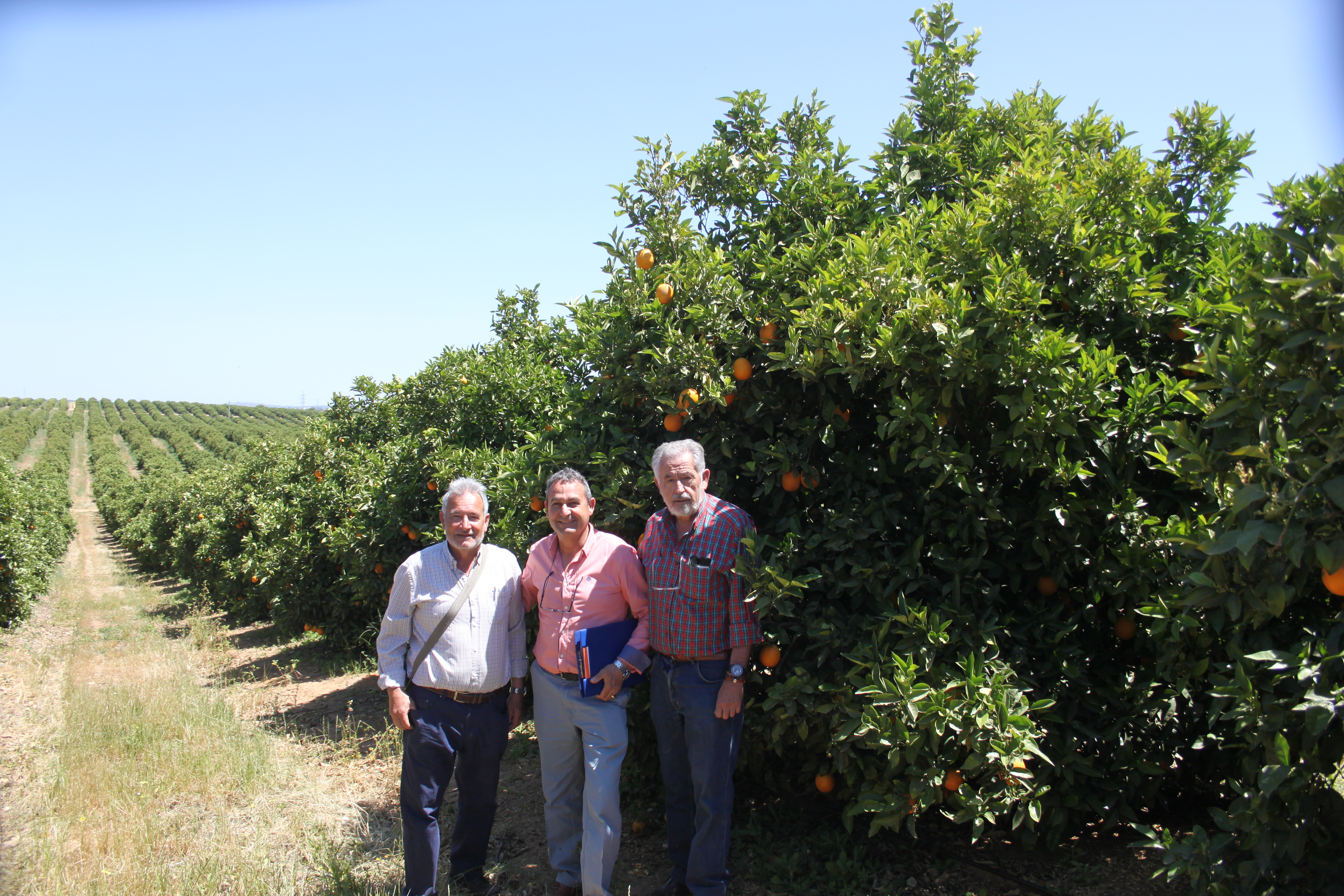 Best barberina planting contest has already a winner
The members of the jury have already selected best launched contest Barberina planting by Vivercid, with a 10,000 euros endowed prize (10.000€)
The contest, was born earlier this year with the aim of spreading knowledge about the appropriate handling to achieve the best performance and result in this protected variety of Orange plantations; the barberina.
During these last few months, a qualified jury has been visiting every one of the plantations submitted to the contest, valuing its fruit and its planting, until reaching the last two finalists considered the best in the jury's evaluation: Juan Diaz and Jaime Genesca (Orange trees of the stone river).
Taking into account parameters such as, the ventilation into the shaft, growth habit, the uniformity of sizes and shapes, the abundance of flowering or the qualities of the juice, among other ones , the jury has come to the final conclusion that the contest winning plantation, and who will therefore receive the prize of € 10,000 is Jaime Genesca, whose Plantation is located in Lepe and belongs to the orange groves of River Stone company.
The winning plot is located in Lepe (Huelva), and it is settled on sandy ground. It was planted the 27/03/2007, with a floor surface of 26 and there are a total of 2610 plants. The jury appreciates that it's a plantation with well-controlled humidity, with a very early sprouting, whose plants have an excellent bloom both indoors and outdoors. The fruits have a good size, uniform and thin skin. The percentage of juice extracted from this variety was of the 63,7% and the jury rated its taste and organoleptic properties were excellent.
For these and many more reasons, the jury opted for the Huelva plantation in its verdict.
JURY
It has been considered to have specialists of recognised prestige in the sector to evaluate each one of the plantations:
– Don Jose Antonio Pina Lorca, agricultural technical engineer to the plant health service (Ministry of Presidency and agriculture, Fisheries and Food) up 2014. He was awarded the Medal of agricultural merit, in class of Commander, granted by SM the King of Spain.
– Don Augusto Carmona Garcia - Olalla, that was until 2011 Advisor technical specialist in Citrus Research Institute and training Agraria y Pesquera of the Junta de Andalucía.
– Don José Domenech Fornes, Agricultural technical engineer and Technical Director and Adviser of Vivercid, with a long career in the agricultural sector.
AWARDS
The prize, It is equipped with ten thousand euros (10.000€) It will be delivered to the Jaime Genesca in the Valencia trade fair grounds Pavilion during the celebration of the international exhibition of plants and flowers, Iberflora, participation Vivercid, and it will take place the days 3, 4 and 5 October.
During the first day of the fair (3 October) an act that will be delivered a diploma to the participants of the contest and the prize will be prepared the main winner. The jury will also be present, who will be doing an assessment of the process of the contest.
During this Act, Vivercid will organise catering for all attendees.