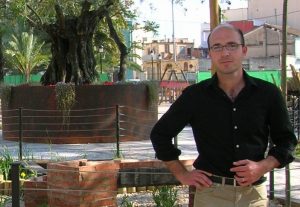 David Albadalejo Domenech, master gardener in Vialterra environment S.L, you will be responsible for representing the Valencian Community in the first national prize of gardening professional Cock–IBERFLORA. This landscaper studied at Middlesex University, UK, and he worked at the Botanical Garden in London.
For years she develops her work in Vialterra Medio Ambiente S.L., company that owes its existence to the enthusiasm of his current Manager, Julio Pérez Ruiz, that 2016 Gets the union of Servijard, founded in 1998 with the support of the city of Algemesí, through their ADL and the CEEI (European Centre for innovative companies), with Vialterra Infraestructuras S.A.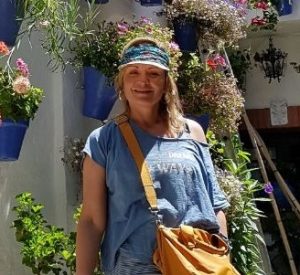 Currently, the company is well established and offer comprehensive services for the creation and maintenance of green areas, both individuals and builders and city councils and pioneer in the use of EndoTherapy and expert in pest management. Other services are, for example, the design of training programmes for professionals, as "singular trees. Protect them", destined to operatives working at height and nurserymen.
José Forcadell, Secretary general of ASFPLANT, ensures that it is the first national prize of gardening FEEJ-Iberflora is "a major initiative for Iberflora and the FEEJ part organize a national gardening award, rather than contest, "to voice to designers from different parts of the territory and that teach us what the current trends". Moreover, It adds that this initiative can be a great attraction that more people in the sector would come to the fair and can be a point of contact at national and international level.
Meanwhile David Albadalejo and Maria Borras, responsible for the project, they respond to duo.
What motivations have to participate, seem them interesting?
The main motivation is to win the contest representing Asfplant, Of course. Then, that is a national competition involving associations of other communities. It will come to us to compare and learn about what is done in other parts of the Spanish geography and new trends. Moreover, it well come to exchange views with designers and creators of gardens of what's currently happening.
What difficulties raises the creation of an ephemeral garden for the occasion, Iberflora 2019?
Difficulties... all! But the most important is that of his transfer to FERIA VALENCIA. To do this we are studying and conducting several tests so that everything goes perfectly. Logistics, sponsorships, accessibility, selection of plant species, plants that fall in its full splendor for those dates, lighting… are other issues to consider.
The selected topic, Health and garden, How led it to the project?
That's a secret that will keep saved and you can see visitors when they come to visit him
Are there any reference to the landscape values of the region in the project?
Of course. The city of Valencia stands out for its great diversity of landscape, wetlands, Salinas, coastal areas, Ribera, inside, hills and mountain areas, etc.. One of them corresponds to the garden created by our team of professionals.
Team
David Albadalejo will count with the collaboration of Maria Borras, master in gardening and landscaping, invaluable General Secretary of ASFPLANT during the period 2014-2018 and Manager of ALGEPLANT, 3,5 It has excellent ornamental production, who will bring her good making as Adviser and expert. They already work together in the project, testing with native species.
Moreover. collaborate fertilizers CONDE, company with 57 years of experience which will provide the substrate and organic elements, JARBRIC SL , company specializing in Accessories for gardening, It will provide ecological sleepers and other elements, Intersemillas S.L., company founded in 1983 with an excellent catalogue of plants, Professional seeds and bulbs, that along with other nurseries attached to ASFPLANT it will provide the plant elements, and Projar, 30 years dedicated to the production of substrates and commercialization of gardening supplies, It will provide materials.
Honors
David Albadalejo is well known in the Iberflora competitions because he has won the the years 2015 and 2016 Competition spaces green 2×2.
FEATURED: Solvency, good understanding and excellent partners in the team of the Comunitat Valenciana-ASFPLANT