IBERFLORA 2015 STARTS WITH RECOVERY OF LANDSCAPE AS A PRIORITY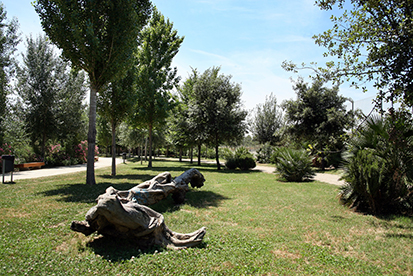 The organising committee of Iberflora, the International Trade Fair for Plants and Flowers, Landscaping, Gardening, Technology and Garden DIY, met in Feria Valencia to assess the last edition and lay down strategic lines for the upcoming edition. During this meeting, the major figures from the previous event were presented, showing a 30% increase in exhibitors (with a total of 375 companies) rd and 40% in visitors (approximately 10,000 professionals).
The committee members, with Óscar Calabuig as chairman, defended the need to continue focusing on the strategic lines started this year: commitment toward a more pioneering format, which will turn the fair into a great event- from fair to a trade show" -, concentrating interest on demand and the desire to strengthen Iberflora as "home to all the green sector".
The recovery of all activity related to Landscaping by managing to involve large companies, groups of professionals and different administrations was highlighted as one of the priorities for Ibeflora 2015.
Other objectives highlighted by the committee were to promote the floristry channel and the technology sector. Among the issues dealt with, it was agreed to create a new communication and marketing plan which would make the fair more visible, strengthen the iberflora brand, and contribute toward capturing professionals, in particular from abroad.
Along these lines, ibeflora aims to promote its Business Club programme and is working with the most representative associations from the different sub sectors in order to identify the priority markets and to build fidelity of quality international companies.
Also during the meeting, the dates for iberflora 2015 were decided on the basis of a survey carried out by the organisation among the exhibitors and visitors, which will be from September 30 to October 2.
Lastly, the meeting of the organising committee was used to confirm the incorporation on the committee of two distinguished members from the green sector in Spain: Eduardo González, from Interflora España, and Gustavo Marina, from Acciona Environment.
"Two prominent professionals who will undoubtedly provide value for a top-level committee that is totally committed with iberflora", points out the director of the event, Miguel Bixquert.
For Bixquert, "we have made great efforts throughout the year, which could be seen during the previous edition. The figures speak for themselves. But far from revelling in the achievements, we must strive to keep improving. Working to make iberflora home to the entire green sector is the challenge", he concludes.