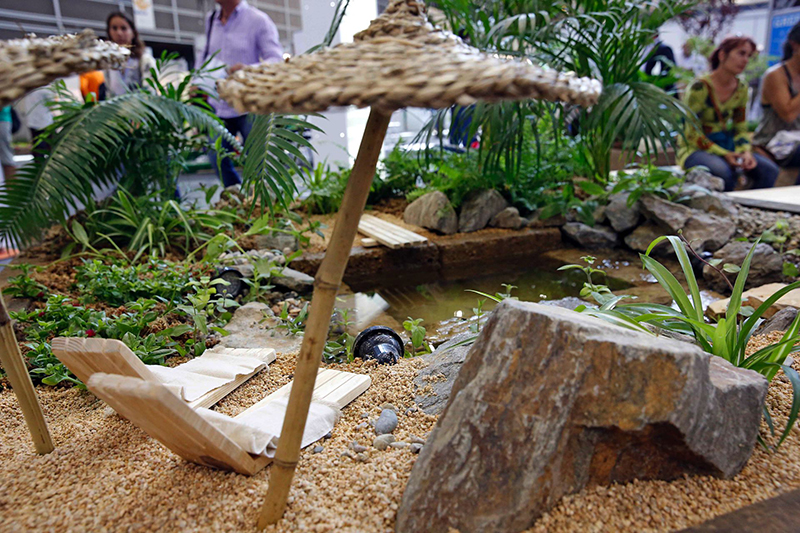 Iberflora announces the first national competition of professional gardening
The Organization of Iberflora presents for 2019 the first edition of the Premio Nacional de gardening FEEJ - Iberflora
Iberflora will convene for its next edition the first national competition of professional gardening, an appointment that is unique in the sector at the national level. This event is promoted by the Spanish Federation of gardening companies (Cock), an entity that integrates most of companies of gardening of all Spain and whose aim is to disseminate and raise awareness of the need to incorporate space landscaped in urban areas and promote synergies among the different professional figures of the sector: landscape, gardeners, nurseries, biologists, Geographers, historians, artists, etc..
In this first edition, the contest will address the concept of 'Health' in the green spaces. The idea is to understand the design of spaces landscaped as an art in itself and put it in value through a space-enabled in the pavilions of Feria Valencia during the celebration of Iberflora 2019.
The concept of 'Health' is very broad and can be approached from multiple perspectives, Although to the competition you will need to apply three basic lines. First of all, the vegetation and style as protagonist and main element of space. In second, the native vegetation of the territory of origin of the landscape must be present, gardener and association which is associated with him or her and his team. Lastly, the artistic concept shall integrate. Creativity and innovation will be assessed. All these lines must apply to an ephemeral garden.
For the competition, Iberflora will enable several spaces distributed in the pavilions of the fair, where will participants present their garden. At the same time, these spaces will be a claim for Iberflora visitors 2019.
The associations that make up the FEEJ will be which will participate in the contest and each of them will present a maximum team 4 people.
No doubt, It is an exceptional initiative to promote green spaces in the urban environment, sure will surprise both exhibitors and visitors.