23/06/2022
Iberflora interviews the heads and managers of the product and the director of the garden market of Leroy Merlin to know what are the novelties of the company and the trends that have detected in its customers.
What are the great novelties that Leroy Merlin has introduced this year in its gardening shelves??
Fernando de la Iglesia, Head of Tools, Irrigation and Phytosanitary.
"We highlight the commitment to the care of the planet with solutions such as the first peat-free quality substrate on the market in Spain; and all our Geolia substrates, house brand, peat-free. Moreover, we have launched a new collection of fertilizers in which all the additions are of ecological certification, ensuring that all fertilizers we work with are sustainable and chemical-free. We have removed from our shelves and the web all products potentially harmful to pollinators/bees (Cypermethrin, Sulfoxaflor and Benfluralina)".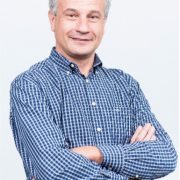 Rafael Morcillo, head of Motorized and Fenced.
"As for machinery for the maintenance and care of the garden, we have opted to promote the world of battery machinery in our ranges, reducing the range of electrical machinery and gasoline, and implementing them so that the client can find them on the shelf depending on the use they are going to give them".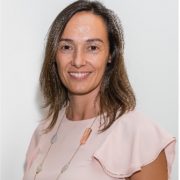 Ana Maria Merino, Head of Plants, Seeds and Artificial Grass.
"As for plants and seeds, this year we have totally organic seeds that serve for organic cultivation, since its production is free of pesticides and with ecological certification".
What are the most noteworthy trends in garden furniture and decoration, as well as in products for the care of these spaces?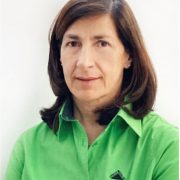 Celina de Manuel, garden product manager (outdoor furniture)
"There is a growing trend towards a natural aesthetic, with hints of pink, Blue, greens that contrast with vivid and fresh colors. Functional spaces are sought, with clean lines, bright and connecting with nature, giving great importance to quality materials, resistant and durable. The new collection of outdoor garden furniture by Leroy Merlin has arrived with proposals that adapt to all styles, pockets and spaces, being the perfect ally to design a more attractive and functional space. We can find modern style options, with parts where aluminum predominates, metal and anthracite gray and white colors, as well as more natural and warm styles, with materials such as rattan and acacia wood".
And in the case of plants, which are the most demanded by your customers?
Ana Maria Merino, garden product manager (plants and seeds)
"The plants most demanded by our customers are Plataneros Canarios, Cocos Nucifera, Kalanchoes, Arecas, Cactus, Yucca, Phalaenopsis and Strelitzia Augusta".
Recently the company has taken the step to have specific establishments for these products with Naterial How do you value this step for the company and the first months of activity?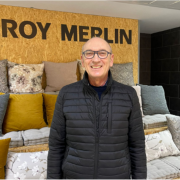 Francisco Ferrari, garden market director.
"Our assessment is very positive, this new concept opens the possibility of having spaces that guarantee to be able to show our wide range of garden furniture and barbecues in the same space throughout the year. In addition, this new concept allows to express in a qualitative way the different styles of our brand Naterial of garden furniture and its uses, which facilitates the customer's choice of the product that best suits their needs, good for the style, material or space. Customers feel that they receive exclusive attention on their visit to the showroom, one of our great objectives".