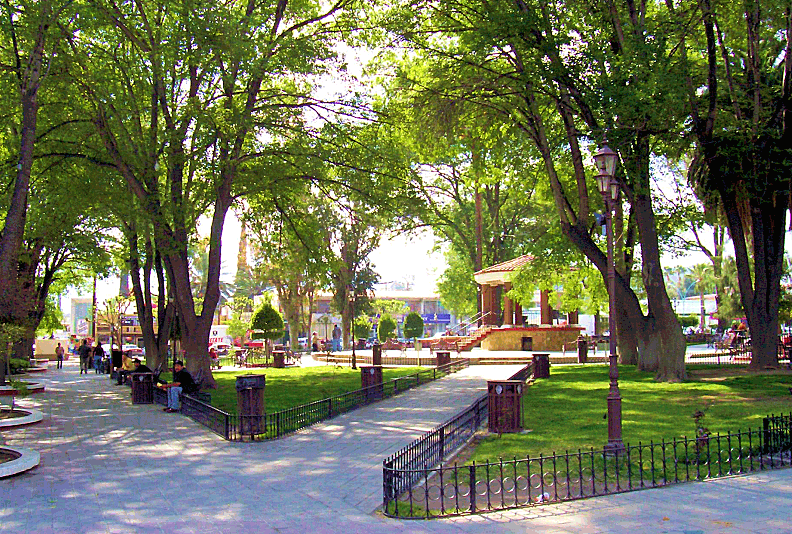 Can trees get rid of pollution?
The team of Iberflora we are well aware of the cultural value, ornamental and environmental urban forests have in our municipalities.
According to this important topic, the newspaper El Mundo published last week an interesting article entitled "Cities turn green" addressing the importance of the presence of woodland in urban spaces.
To the question "Can trees get us out of pollution?", the answer, depending on the circumstances that surround urban environments, is that probably not, at least, Still.
Poor air quality in cities is a major health risk, and according to the World Health Organization (Who), edition over 80% cities around the world exceed the air quality limits set by this organization, polluted air causing many of the respiratory and cardiovascular diseases suffered by the population living in these spaces.
However, more and more companies, Organizations, communities and individuals who are struggling to implement a "green solution" that mitigates the effects of climate change and reduces pollution levels in urban spaces.
Some of the entities determined to champion this change are ACCIONA Service, responsible for the maintenance and care of parks and gardens in cities and municipalities across Spain.
In the words of Francisco Felices Barcia a El Mundo, ACCIONA's Ute Manager of Historic Parks, "continuous care avoids the risk of degradation and the loss of all its ornamental ecological value and ensures the safety of its inhabitants avoiding the possible fall of trees or branches".
Experts agree that the remedy for air pollution in urban spaces can be solved with the introduction of more green areas that act as lungs. How to achieve this? calling on public entities to implement policies and investments that promote the development of urban forests, energy-efficient housing, increased use of renewable energy and improved waste management.
Howard Gray, technical director of accounts GreenBlue Cities, in words for El Mundo states that "although trees are not the ultimate solution to climate change, play an essential role in mitigating their effects on the climate". For the expert, "The benefits of urban trees are multiple and act in different ways in those cities and countries where they are part of the landscape".
There's none, however, to implement new green areas in big cities without criteria. It is of the utmost importance to do it correctly, by studying each species, of the area where they are going to be planted and then planted properly so that they grow healthily, which will have a positive impact on your environment.