DSS2016EU Hidrologikak, from the River to the Bay of the 11 rd to 16 of April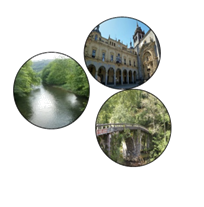 The AEIP, organized in collaboration with the Fundación Cristina Enea and the Capital of culture European DSS2016 the second of the four weeks that environment to the river territory and its restoration, they will take place this year, and on this occasion has with Hernani, and Donosti as protagonists and with Bernard Lachat ( Swiss water award 2013 , BIOTECSuiza) as guest speaker.
RAPPORTEUR EUROPEAN GUEST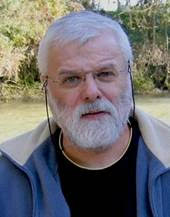 Bernard Lachat-HERNANI (SWITZERLAND)
Biologist and hydraulic engineer. Technical Director of Biotec SL, Delémont.
Swiss Prize for water 2013.One of the leading experts in bioengineering in river courses. Since the year 1976 performs a large number of projects of restoration and revitalization of watercourses, stabilization of slopes, infrastructure, etc.… Es especialista en hidro-ecología y en protección contra la erosión del suelo y autor de numerosas publicaciones sobre Bioingeniería. He has given courses and lectures at different universities in Switzerland and in France.
---
WORKSHOPS OF BIOENGINEERING 12-15 April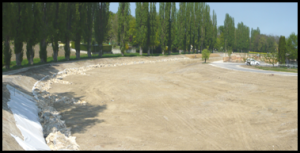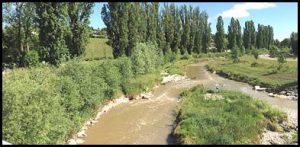 Practical workshop: Monday to Friday 11 rd to 15 of April 9:00h to 14:00h in Urumea in Hernani. Workshop of 25 horas para la ejecución de una obra en Hernani dirigido a colectivos con necesidades de formación. In collaboration with the agricultural school of Fraisoro, el ayuntamiento de Hernani y la AEIP.
Technical workshop: Tuesday and Wednesday 12 Y13 of February of 9:30h to 13:30h with Bernard Lachat the Urumea in Hernani. Análisis de alternativas desde la Restauración fluvial, en el Edificio Beterri -Gabriel Celaya
Se han reorganizado para dar la POSIBILIDAD DE INSCRIBIRSE A UNO o A DOS TALLERES.
Registration Workshop bioengineering – Limited places (There are few places left).
Consulta el PROGRAM de los TALLERES
---
COMING TOGETHER-CONFERENCES
La segunda de las charlas de confluyendo versará sobre alternativas a la convivencia río infraestructuras aplicando conceptos de restauración fluvial Ejemplo de proyectos. Bernad Lachat Biotec. Enter Paola Sangalli, President EFIB.
Wednesday 13 April: HERNANI, House of culture of Hernani – 19:00h
Thursday 14 April: DONOSTIA-SAN SEBASTIAN, Sala de Grados Escuela de Ingeniería de Gipuzkoa, Plaza Europa 1 – 18:30h
Free entrance until full capacity is reached.
---
EXCURSIÓN

16/04/2016
Crossing the basin, knowing the languages of the river.
DONOSTIA GOIZUETA HERNANIASTIGARRAGA DONOSTIA
Price 12 € incluyendo hamaiketako
INSCRIPTIONS Excursion. Limited places. Programa Excursión
PROGRAM full activities in Hernani.
ORGANIZE: