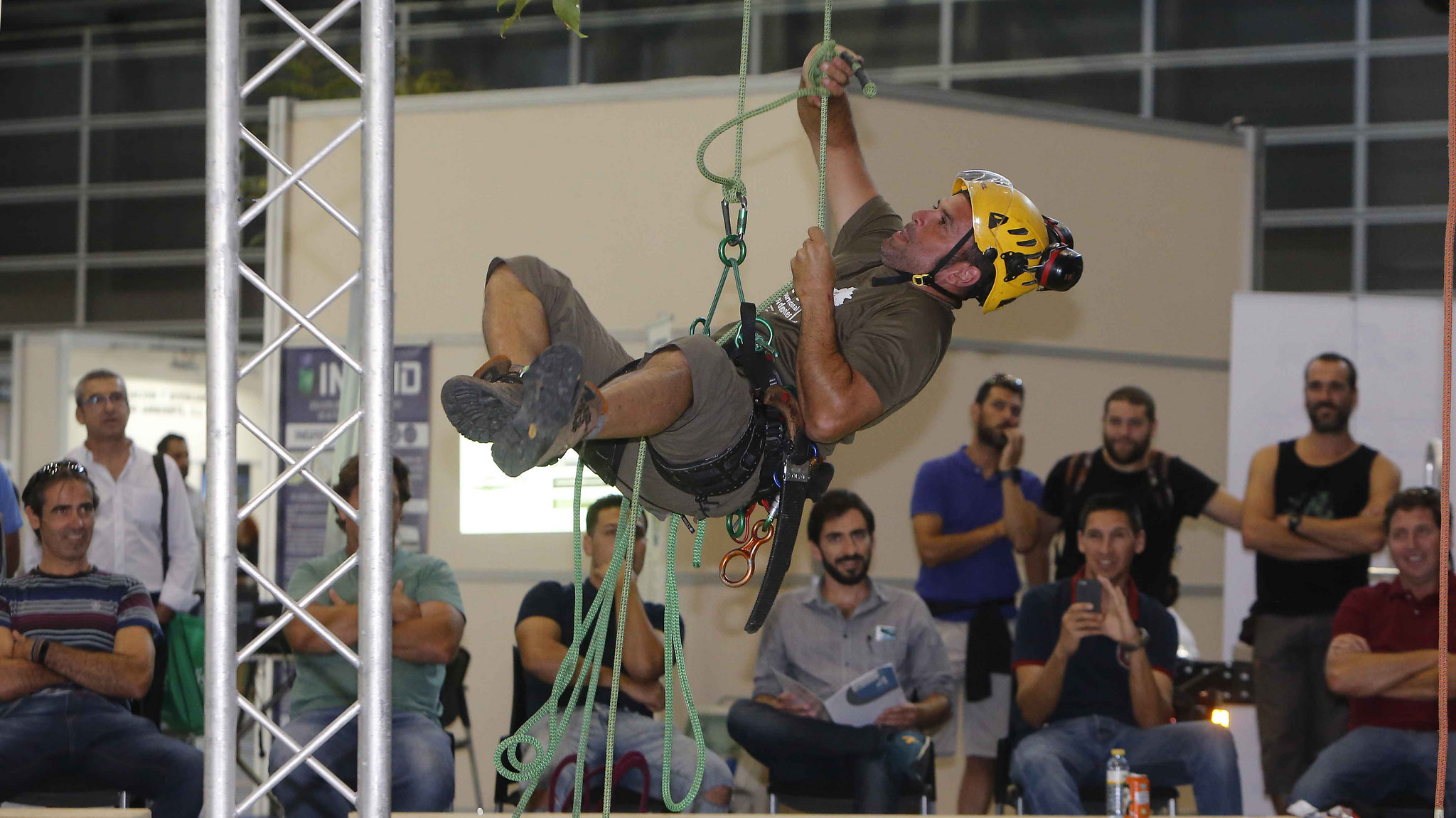 The third Room of the Tree and the Tree Climbers space presents its novelties for Iberflora 18
Iberflora and all the entities and associations that collaborate in the preparation of its parallel activities final details for its next edition, from 3 rd to 5 th October at Feria Valencia in joint call with EUROBRICO, the International Salon of DIY.
The Green Agora spaces (IV International Conference of landscaping and Arboriculture, the third room of the tree and the Tree Climbers space) already have their program closed.
This year the 4th Conference will have as special guest to France. In addition and as every year outstanding representatives of the services of gardening of the main Spanish cities will present their latest projects during the aforementioned Conference.
In this contest 2018 the space Tree Climbers proposes a program with diverse and attractive activities: for example for this edition is preparing a session of Arboriculture in feminine, que contendrá tanto charlas divulgativas como demostraciones de trabajo a la vez que la participación de reconocidas arboristas profesionales en la organización de todo el resto de actividades del Espacio Tree Climbers.
In the same way, y de la mano de la Spanish Association of Arboriculture (AEA), tendrá lugar un encuentro de asociaciones de arboricultura de todo el país como l'Associació Balear de l'arbre, la Asociación Trepa Madrid, Grimpacat (Catalonia) o Trepalari (País Vasco), among other ones .
Diversas charlas y ponencias como "La gestión del riesgo, evaluación previa del trabajo", "El compromiso del trepador/arborista", "El rescate: de la prevención a la ejecución" junto con apeos controlados, explicación de material y técnicas y diversas demostraciones culminarán el viernes 5 October with a series of demos that they are out of the program in which explain are systems and techniques of work on trees and handling of chainsaws.
Moreover, and for the enjoyment of visitors to the fair, You can see live during the Friday morning one of the most exciting tests of the national tree climbing Championship, the test "Face to Face" indoor, which consists of two climbers to climb at the same time by a string of 15 meters, in the shortest possible time, using the technique of foot dam.
The space Tree Climbers never disappoints, and how could it be otherwise, promises thrills for this edition. And this year, more interactive, informative and demonstrative than in previous years.
Consulta los horarios de cada evento en el programa de actividades del Ágora Verde de Iberflora 2018.