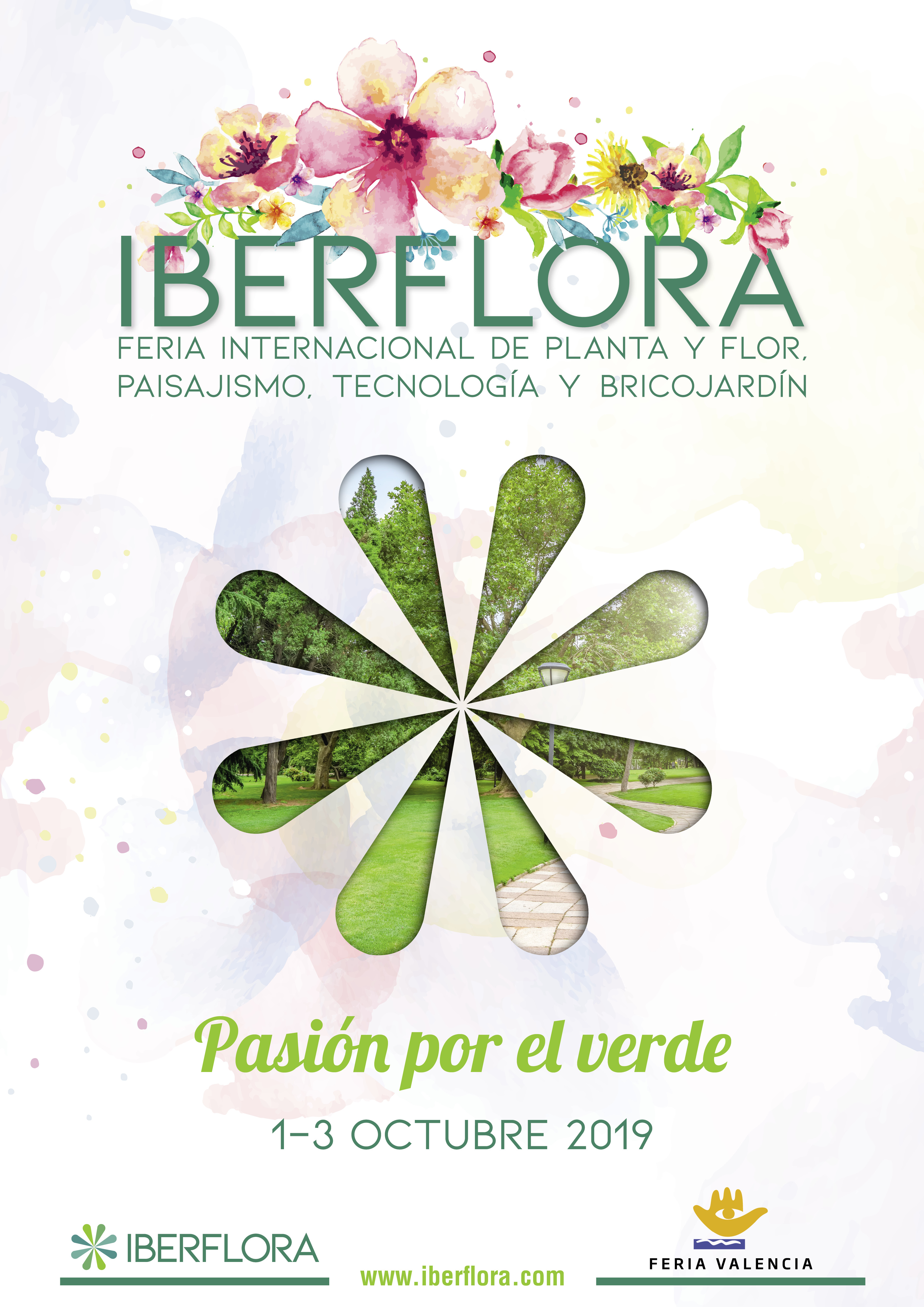 Iberflora presents its next edition poster, from 1 rd to 3 th of October at Feria Valencia
The team of Iberflora We already have the well-oiled machinery of the next edition, from 1 rd to 3 th of October at Feria Valencia.
If last week we presented the new logo, This we did not stay behind and we bring you the new line-up for the Edition number 48, finish out of the oven in which we cooked it with all our enthusiasm.
As well as highlighting our isotype (the flower that accompanies the logo), with which we are delighted, and which has been with us for many years, We wanted to give the poster a new air, where the sectors that make up the competition.
Thereby, plant and flower, florist, landscaping, Arboriculture, arte floral, urban green, design biofilico... they are reflected in the poster without overloading it, in a subtle way and with a harmonic distribution of elements.
We knew that we wanted a poster that would reflect our passion for green in a harmonious way, clean and inclusive, and this has been the result.
We hope you enjoy it as much as we!